If your TV starts acting up with a poor picture quality or problems with color, it's time to get on the phone with Randy's TV In-Home Service. We don't waste any time in responding to your needs and take pride in setting most picture troubles right in no time at all.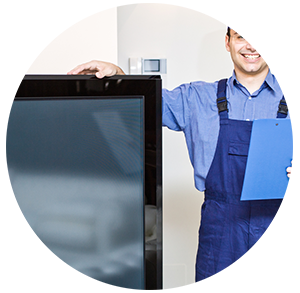 TV Repair
Most people are quick to notice problems with their televisions. A yellowing tint to the screen, shaky picture, intermittent picture and more all signal that something's wrong with the unit. Randy's TV In-Home Service troubleshoots and repairs all of these issues and more, saving you the cost of buying a new television or paying a factory rep to come out and fix it!
Unlike other services that have you haul your television in for repair, we'll come to you! Our in-home repairs can be done quickly and with minimal invasiveness. We'll get everything squared away so you can get back to watching television in no time at all. Call us with your TV's make and model number and we'll give you a quote on repairs right over the phone!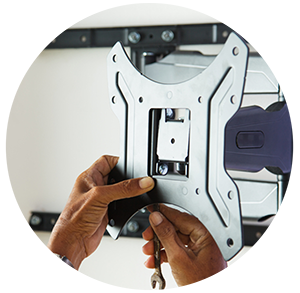 TV Wall Mounting Services
Looking to get your television out of that entertainment center and up on the wall for all to see? No problem! We're equipped to provide TV mounting service in Dayton, OH that ensures your unit is mounted safely and effectively on the wall. We can mount televisions of all sizes and take the time to select the right load-bearing brackets and placement to ensure it stays soundly affixed to the wall.
Please note that we do not repair broken television screens. Many TVs do not have replacement screens available and when they do, this service is highly technical and cost prohibitive. Please contact the manufacturer directly in the event of a broken screen.
For more information about our full range of capabilities or to set up a service appointment, give us a call today at 937-545-1607.